Midland Metrology Ltd
|
Unit G3 Little Heath Ind.Est.
|
Coventry
|
England
|
CV6 7ND
|
Tel: +44 (0) 2476 638280
Email:
sales@midland-metrology.co.uk
PJ300 Profile Projector
Co-ordinate Measuring Machine
JT12 B3 Profile Projector
Used Measuring and Calibration
Equipment
Midland Metrology Ltd Supply, Service and Calibrate a
wide range of both New and Used wned Measuring
Equipment.
We always have in stock Profile Projectors
(Shadowgraphs), including the ever popular Baty R14 and
Mitutoyo PJ300 and Mitutoyo PJ3000 Projectors.
Measuring Machines (CMM) including the excellent
Mitutoyo EURO C 544 CNC and the EURO M 544, as well
as Calibration Machines, Surface Finish Testers,
Hardness Testers, Vision Measuring Machines,
Micrometers, Vernier Calipers, Dial Gauges, Electronic
Gauges, Air Gauges, Torque Meters, Torque Transducers,
Gauge Blocks, Threaded Plug Gauges, Threaded Ring
Gauges, Plain Plugs, Plain Ring Gauges and much more.
Whatever your requirements, please contact us. We are
sure that we can help you.
We also offer software retrofits to CMMs and Roundness
Testing Machines updating them with with the latest
software and all the advantages that this brings..
All equipment can be supplied with Traceable
Calibration Certificates.
Download our latest stock list
Some examples of our used measuring
equipment.

Complete Service…
From supply of new and used Measuring,
Inspection and Test Equipment to servicing,
repair and a comprehensive traceable
Calibration Service.
Midland Metrology is your "one stop shop"
for all of your new and used measuring,
testing and gauging equipment needs.
JT12 A-B Profile Projector
Service and Repair
We service and repair a wide range of Measuring,
Calibration and Test Equipment. Please contact us for
further details.
Calibration
We offer a traceable Calibration Service for a wide range
of Hand Tools and Gauges. Larger items such as Surface
Tables, Profile Projectors, etc. that are difficult to move
can be calibrated at your premises. Please contact us for
further details.
Inspection
With over 30 years experience in the
Inspection and Calibration business,
Midland Metrology Limited are proud to offer
a comprehensive and economic contract measurement
service to both local and
National Customers.
We have a wide range of measurement
facilities available to us including
Co-ordinate Measuring Machines, Video
and Non-Contact Inspection Systems,
Form, Roundness and Surface Finish.
Our team will be pleased to discuss your
individual inspection requirements,
whether that be single or multipart inspection. Reports
can be generated using a wide range of formats to assist
with ISIR
presentations, capability studies or reverse
engineering projects.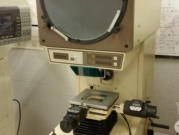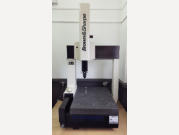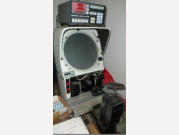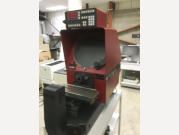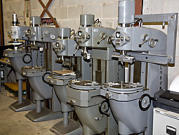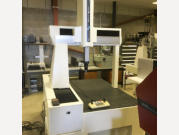 Baty R14 Profile Projector
ZEISS DIGITAL METROSCOPE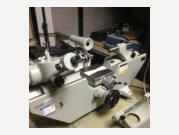 Carl Zeiss Optical
Metroscope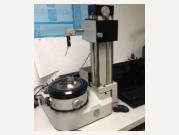 Talyrond 200 Roundness
Tester